Applications
Neural Collages as Generative Models
We train deep generative models (VDVAEs) with collage parameters as latent variables. The ELBO is calculated on the images decoded through the collage operator, given a sample of collage parameters. Collage parameter representations are "rate efficient" and generally smaller than data dimensionality, resulting generative models that can be easier to optimize.
Regardless of the image size used during training, introducing Neural Collages in a generative model allows for sampling (decoding an image from a sample of collage parameters) at arbitrary resolution. Note that the details introduced by the upsampling procedure depend on the collage operator type: for example, augmentation transforms used to produce auxiliary patches from input patches at each iteration.
Binarized MNIST samples from a Collage VDVAE decoded at the standard resolution (28x28).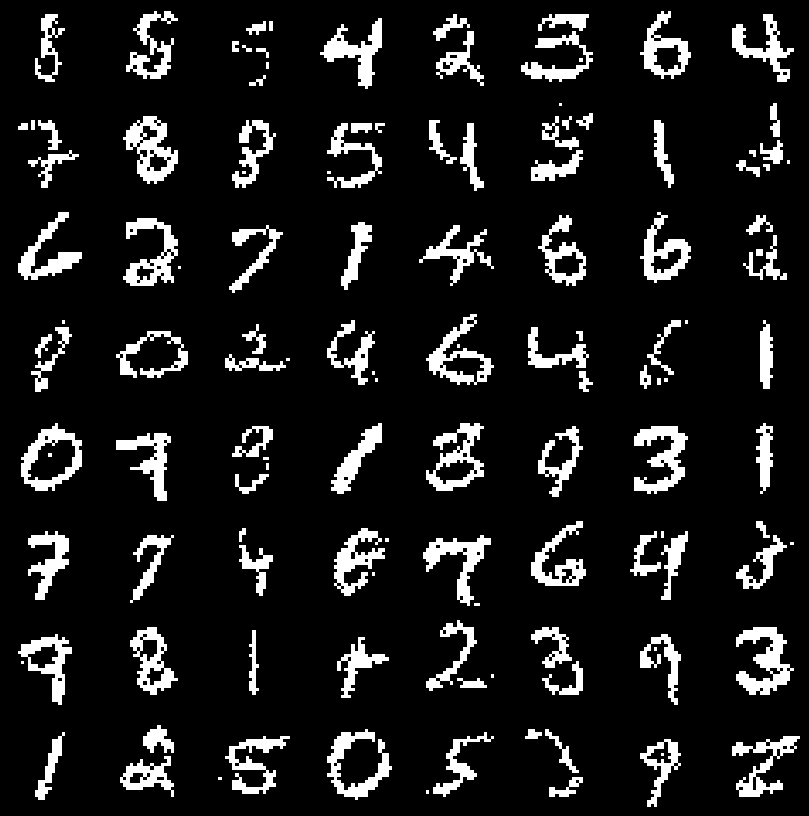 Binarized MNIST samples from a Collage VDVAE decoded at 40x the resolution (1440x1440).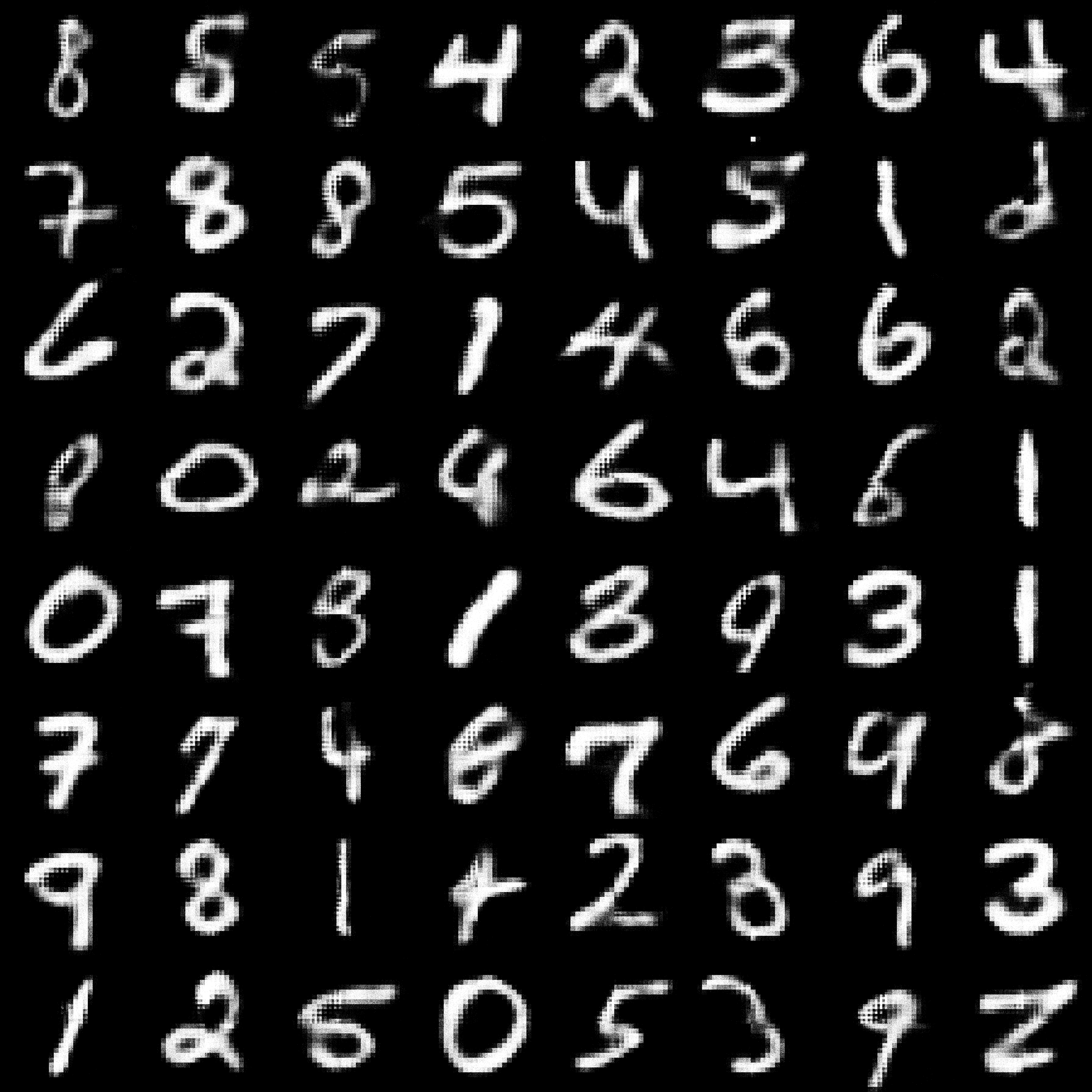 Neural Collages as Image Compressors
We train Neural Collages on a random crops dataset of high-resolution aerial images. At test time, we use this pre-trained encoder to compress images of different resolutions through independent application on each crop. Encoding new images requires a single forward pass of a Neural Collage encoder, resulting in speedups of several orders of magnitude over fractal compression and COIN.
To leverage similarity across the entire dataset, we introduce auxiliary input patches into a collage iteration (the "generate candidates" step in code). Better compression ratios are achieved by regularizing the collage parameters to assume small values, followed by a bit-packing step.
More applications
Neural Collages can fractalize images (see Gradio demo at the top of this page). To obtain this effect, train a restricted Neural Collage without source domain partitioning on a reconstruction objective i.e., with the only input patch being the entire image. Fractalizing (including training) takes less than a minute on a single GPU. Follow the notebook tutorial for more details!
Disclaimer: No author was harmed during the generation of these animations.
There are questions left open for further investigation. We are looking into improved partitioning schemes, Neural Collages for other data modalities, training deep models directly on collage representations, and ways to control detail introduced when upsampling.
For experts of fractal compression
Neural Collages are inspired by Partitioned Iterated Function Systems (PIFS), the backbone of fractal compression schemes. Our official implementation includes a GPU-accelerated version of the PIFS algorithm (without quadtrees), used as a baseline in the image compression experiment. The main paper reports a detailed account of the history of fractal compression and its main variants.
And yes, Neural Collages can be applied to point clouds (as the first IFSs of Barnsley et al.) to produce "true" fractals!